Orange County weather is among the best in the world, but that doesn't mean that we won't experience a few cold snaps this winter. Instead of bemoaning our misfortune, let's light up a marijuana pre-roll and practice the famous Danish concept of hygge.
What is the definition of "Hygge"?
Hygge, pronounced "hooga", is an untranslatable concept unique to Denmark. There's no singular word in English that could capture the definition of hygge, but different thought leaders have their own explanation of what it means.
The word "hygge" may come from Old Norse, where, according to Meik Wiking, CEO of the Happiness Research Institute, it meant "to comfort". "Interestingly," he wrote, "'consideration', 'mood', 'comfort', 'hug' and 'well-being' may all be words to describe elements of what hygge is today."
Tove Ditlevsen, a Danish writer and poet, quipped that "hygge is a state of being you experience if you are at peace with yourself, your spouse, the tax authorities and your inner organs." While this answer was meant to be more amusing than informative, it rings true.
Wiking defined it in The Little Book of Hygge: Danish Secrets to Happy Living. "Hygge is about an atmosphere and an experience, rather than about things," he wrote. "It is about being with the people we love. A feeling of home. A feeling that we are safe, that we are shielded from the world."
"In a nutshell, it is a Danish word for finding happiness in the little things in life," wrote Danish actress Marie Tourell Søderberg. "Hygge is for everyone—whoever you are, wherever you are."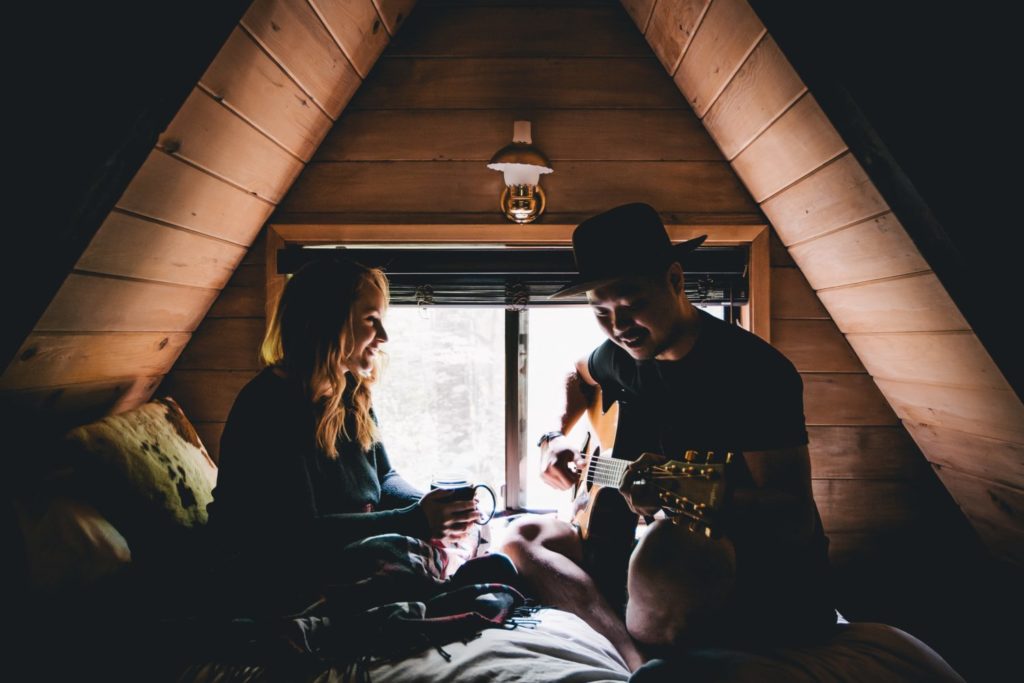 Finding Your Hygge
Finding your own version of hygge takes time and experimentation. Many people have gone on record about what hygge means to them, and it may help you create a roadmap to defining it for yourself.
Hicham Bennani, a Danish immigrant from Morocco, compared his experience of hygge in both countries. "In Morocco, the symbol of hygge is the tray with the mint teapot and the glasses. Before anything gets done, you get together and drink a glass of tea." In contrast, the Danish version of "hygge is closely connected to time spent with family and good friends, whereas in Morocco it is more common to hygge with people you don't know that well."
He described his international experience further. "In England I often experienced hygge in the pubs. In Brighton where my family lived, we used to go for a Sunday pub lunch, where you sit down, have roast lamb and Yorkshire pudding and exchange stories from the weekend."
He argues that there is a universal hygge, and that it can be found in any county "as long as there is togetherness, something for the senses, and a feeling of spontaneity." It's worth looking for. "The main value in the universal hygge is [that] you can relax and be who you are without meeting judgment."
There's never been a better time for finding hygge in this country. Anne Glad, a Danish lifestyle expert, believes that "conditions for hygge are particularly good during times of economic crises." Despite the harsh conditions of a recession, there is hope. "We have become closer in our families and with close friends," she explains. "We have lit fires in our hearths, we have something simmering on the hob and we have taken out the board games. There is more space for reflection."
How Cannabis Can Help You Add Hygge to Your Life
Looking for that warm, fuzzy feeling? Try pairing some cozy activities with your favorite cannabis products. Here are some tried-and-true hygge activities:
Drinking tea. We recommend Kikoko cannabis teas, which pair delicious flavors like lemon verbena and hibiscus with soothing CBD.
Try making a compote with some seasonal winter fruits to pour over ice cream, making hot cocoa bombs, or whipping up some vegan hot chocolate with a cannabis kick.
Pick up a wintry Russian novel and find a warm corner. Add some calming heat by burying yourself under thick Mexican blankets. Still want some extra hygge? You can make a cozy tea and juice cocktail with Kikoko tea and some Julian apple cider. It's delicious with your favorite book.
Sitting by the fire. Whether you have an indoor or outdoor fireplace, whether it's gas or electric, you can have a hyggelig time. Listen to the crackle of the flames, light a pre-roll, and sip on a warm tisane or hot chocolate.
Wearing knitted sweaters. When the temperatures drop, that's when it's time to look in the very back of your closet for everything that's too warm for normal Orange County weather. Pop a weed gummy and get cozy in your favorite cable-knit sweater.
At People's our goal is to help you find your happy place, whether you're learning how to hygge at your home or a cozy Big Bear cabin. Open every day from 8 AM to 10 PM, our warm and friendly cannabis Guides will help you find the perfect products for your needs. We offer free marijuana delivery in Orange County, so you don't have to leave your hyggelig house. Light up a pre-roll, burn some candles, and settle in.
If you'd rather visit our Santa Ana weed store in person, our warm lighting, soothing color scheme, and wide selection of calming cannabis products is here for you. We're open every day so you can stock up for your celebrations during the winter season. We look forward to welcoming you in soon.
Advertising disclosure: We may receive compensation for some of the links in our stories. Thank you for supporting Irvine Weekly and our advertisers.