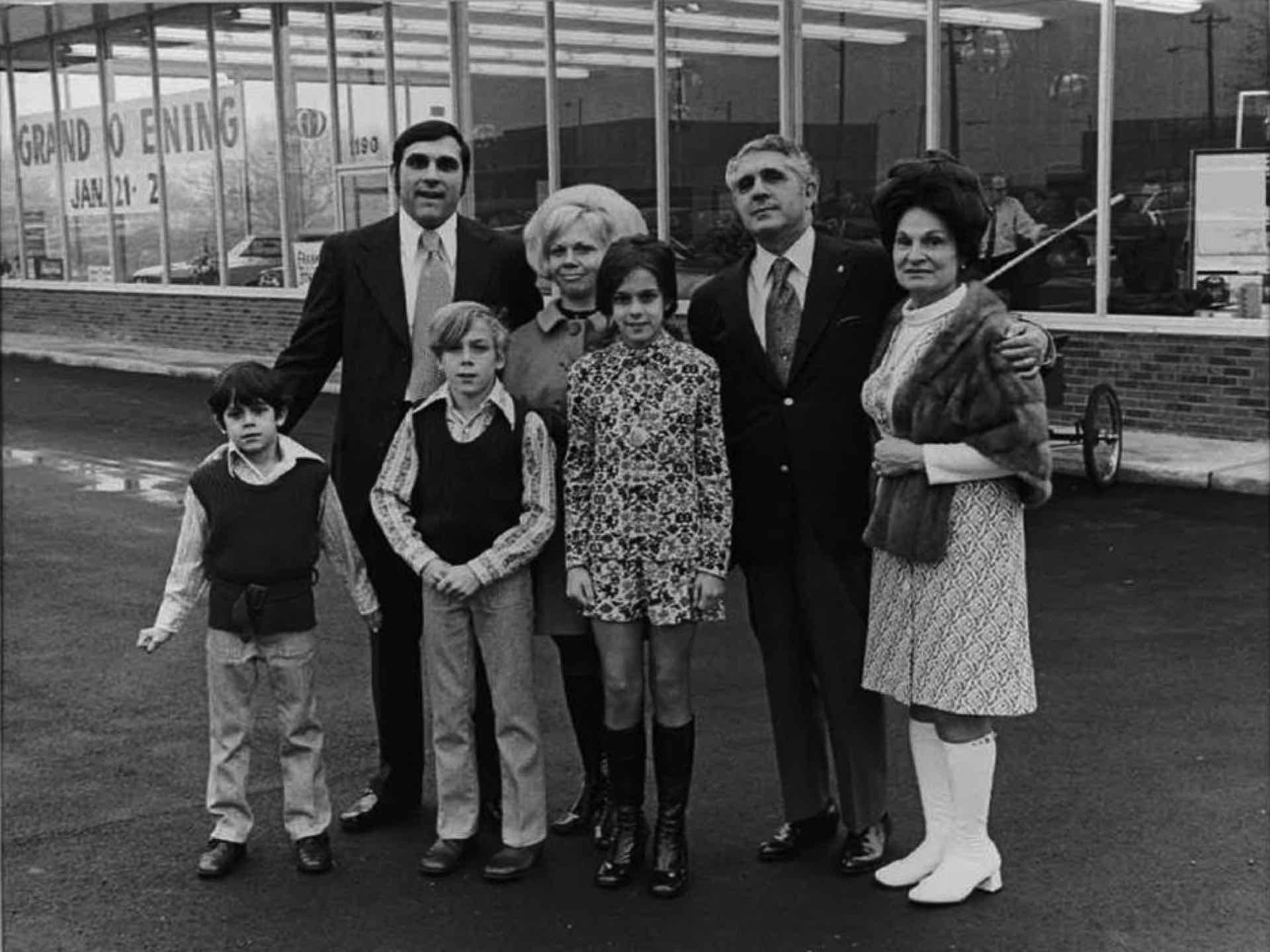 If there was ever a man with a lifelong passion for automobiles, it's John Bommarito of Bommarito Automotive Group. Born in 1965, son of a popular automotive dealer, John has taken the family business to new levels. All the while continuing its well-known work ethic and building its status and reputation in the industry to even greater heights.
Starting at 12, John washed cars for his father, organically rising up through hard work, hitting the service department by 15. From there, he moved into the active parts department, making him even more well-rounded at a stunningly young age. Moving on to college and even acceptance into Medical School, John kept working in his free time at his family's Ellisville location, never leaving his passion behind, despite his educational pursuits.
Eventually, John would accept that the automotive world was more in his heart than medicine, and he directed all his energy back into becoming a powerhouse in the industry.
This decision saw him focus on the dealership's finances, where he again did remarkable things. This is while also helping expand his family's Bommarito Cellular to over 60 locations. One breakthrough campaign saw him fuse the two interests into a "Buy a Car Get a Phone" campaign, thought to be the first of its kind, which spread to over 300 dealerships.
In 1992, John purchased an Oldsmobile Cadillac store from bankruptcy using his hard-earned savings. At 29 years of age, he was now the youngest Cadillac dealer ever appointed in the US. He later added Mazda to the line-up, making the location the go-to garage for all St. Peters, Missouri residents' automotive needs. The store now averages over 300 units per month, far exceeding the 25 units per month it was selling before its takeover. Incredibly, the St. Peter's store was awarded Mazda's most prestigious award, recognizing the top 40 dealerships nationwide, the President's Club award, as well as numerous Cadillac Standards of Excellence Achievements!
Presently, John's St. Peter's dealership ranks 4th in the South Central region in Cadillac sales, and Mazda is 2nd in the St. Louis Metro area. As the earning potential of the community grows, this location continues to grow exponentially. With all the success and growth, and by request of Mazda's past president, Richard Beattie, John served on Mazda's national dealer council and many other national dealer councils in his unprecedented career.
Across more than 20 years, car franchises continue to be added to their line-up. Some highlights include the Buick franchise from General Motors' phased-out models, Honda, Audi, and Volkswagen, Ford, Toyota, and another Nissan dealership. This list will undoubtedly continue to grow.
With record sales at Bommarito Automotive Group being a norm, recognition has also become part of John;s life. One big honor worth mentioning is being named to the "President Clubs", a prestigious honor for outstanding sales and service awards from franchises like Ford, Toyota, Honda, Nissan, Infiniti, and Volkswagen.
The Oldsmobile dealership, once owned and operated by John's father Frank, which had its start over 50 years ago, is a source of family pride, still operating at the highest level and named one of the region's top choices, with an extremely effective online as well as brick and mortar presence.
With over 1,000 employees, Bommarito Automotive Group continues to grow, and John Bommarito couldn;t be more pleased with the life he chose.
Advertising disclosure: We may receive compensation for some of the links in our stories. Thank you for supporting Irvine Weekly and our advertisers.